Oil Breaks Above $60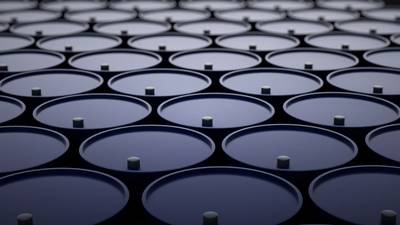 Oil rose above $60 a barrel on Monday, recovering some of the previous session's near-7 percent fall, although uncertainty over global economic growth limited the gains.
Brent crude futures rose $1.84 to $60.64 a barrel by 1445 GMT, while U.S. futures gained $1.47 to $51.89 a barrel after Friday's sell-off, which saw both contracts hit 13-month lows.
"It is difficult to say whether $60 is the new normal, as there doesn't seem to be a 'normal' at the moment," Cantor Fitzgerald oil and gas analyst Jack Allardyce said.
"The recent weakness seems dramatic given the lack of actual catalysts – it seems to have been driven by a wider impending sense of doom amidst weak equities, geopolitics, subsequent softening demand and increasing supply," he said.
The International Energy Agency predicts global oil demand will top 100 million barrels a year in 2019, growing at a rate of 1.4 million barrels per day, but this is down from its initial assessment in June of 1.5 million bpd.
A rising dollar that has undercut demand in key emerging market economies, higher borrowing costs and the threat to global growth from the trade dispute between the United States and China have pushed investors out of assets more closely aligned with the global economy, such as equities or oil.
In November alone, hedge funds have pulled more than $12 billion out of the oil market, based on a record drop in net long holdings of Brent and U.S. crude futures and options against the average oil price for the month.
Even the prospect of a near-certain cut in output by the Organization of the Petroleum Exporting Countries has not been enough to stem the slide.
"Oil prices are already in an exaggerated downswing phase. This is because it should be clear by now at the latest that OPEC will agree on a drastic cut in production in early December," Commerzbank said in a note.
Analysts at Fitch Solutions said that even an expected supply cut led by the Organization of the Petroleum Exporting Countries (OPEC) following an official meeting on Dec. 6 "may not be enough to counteract the bearish forces".
The options market shows that investors in Brent crude, which is more closely linked to OPEC output, have increased their holdings of contracts that give the owner the right, but not the obligation, to sell oil futures below the current benchmark futures price, by 10 percent.
This compares with an increase of just 4.5 percent in holdings of options that give the owner the right to buy oil futures above the current price by a certain date.
(Additional reporting by Henning Gloystein; Editing by Alexander Smith and Louise Heavens)