Novatek Secures South-Leskinskiy License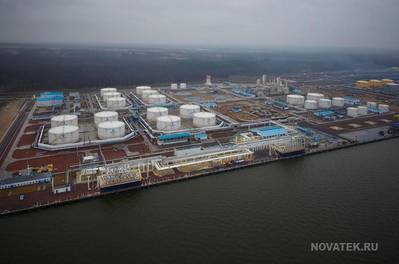 Russia's largest independent natural gas producer PAO Novatek has secured a new exploration license on the Gydan peninsula.
The seventh largest publicly traded company globally by natural gas production volume said in a press release that its unit Novatek-Yurkharovneftegas won the auction for geological survey, exploration and production license for the South-Leskinskiy subsoil license area on the Gydan peninsula in the Krasnoyarsk Territory.
The license area has estimated hydrocarbon resources of 3.5 billion barrels of oil equivalent according to the Russian resource classification system.
The license term is 27 years and the auction resulted in one-time payment for the subsoil use in the amount of RR 2,041 million rubles.
The South-Leskinskiy license area is located in close proximity to Novatek's existing licenses on the Gydan peninsula.
The new license is consistent with the Company's strategy to expand our hydrocarbon resource base on the Yamal and Gydan peninsulas to increase natural gas and liquid hydrocarbons production.