Norway's PGS Plans Share Issue to Boost Equity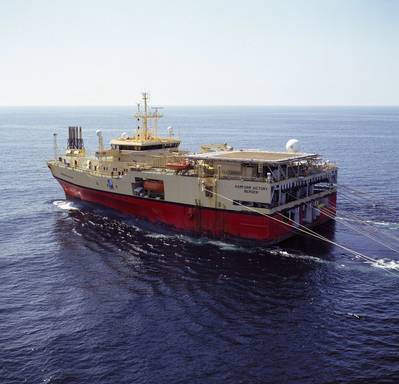 Norwegian
oil services company
PGS said on Wednesday it plans a share issue to boost its equity following a sharp drop in demand.
The offshore seismic data collector hopes to sell 21.78 million new shares, equivalent to 9.99 of its current capital, and an additional 1.8 million old shares owned by the firm following earlier buy-backs.
If sold at Wednesday's closing price of 39.94 Norwegian crowns, the share sale would raise about 941.8 million Norwegian crowns ($109.37 million), according to a Reuters calculation.
The price of the share sale will be determined by a book-building that will end on Nov. 12 at 0700 GMT at the latest.
"The proceeds from the Private Placement will be used to strengthen the Company's balance sheet and liquidity position as well as for general corporate purposes and will further strengthen the Company's ability to take active part in, and benefit from, restructuring or distress driven opportunities emerging in the marine seismic industry," PGS said in a statement.
"Ferd AS and certain other existing shareholders have pre-subscribed for shares in the Private Placement. Ferd AS' pre-subscription is significantly larger than its pro rata portion of the new shares," it added.
PGS has hired ABG Sundal Collier and
Nordea Markets
as joint global coordinators and bookrunners.

($1 = 8.6111 Norwegian crowns)

(Reporting by Terje Solsvik)