Norway Gets Bids from 38 Oil Firms in Licensing Round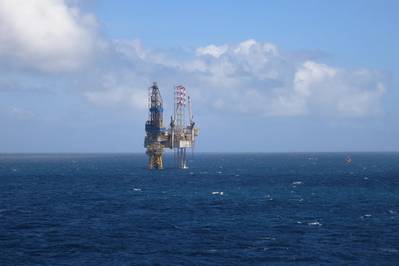 A total of 38 oil companies have submitted bids for exploration acreage offshore Norway in a so-called predefined areas (APA) licensing round, the country's energy ministry said on Friday.
Bidders include oil majors Shell, ConocoPhillips (COP) and Total, as well as Norway's Equinor and Aker BP, Sweden's Lundin and Italy's Eni.
The total number of bidders was almost as high as the record 39 in the previous APA round last year.
When announcing the round in May, the government expanded the pre-defined areas near existing discoveries by a total of 103 blocks in the Norwegian and the Barents Seas.
Norway's right-wing government wants oil companies to explore more on the Norwegian continental shelf, especially in the Arctic Barents Sea, which is estimated to hold more than half of undiscovered resources on the shelf.
"The oil companies showing such interest in exploration on the Norwegian continental shelf is important for future value creation, jobs and government revenues from Norway's largest and most important industry," Norway's Oil and Energy Minister Kjell-Boerge Freiberg said.
About 170,000 people are directly or indirectly involved in the petroleum industry in the Nordic country of 5.3 million, the ministry said.
Environmentalists and some opposition politicians, however, have called on the Norwegian government to stop exploring for new oil and gas resources to reduce global carbon emissions.
The ministry plans to award licences in early 2019, it added.
(Reporting by Ole Petter Skonnord, editing by Nerijus Adomaitis and Mark Potter)