North Sea Buzzard Oilfield Glitch Briefly Slows Production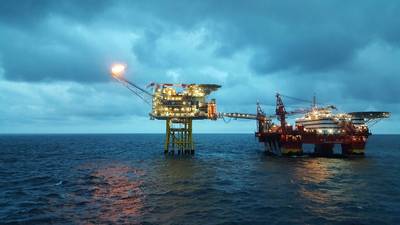 Output at the North Sea's 180,000 barrel per day (bpd) Buzzard oilfield was slightly reduced over the weekend due to a glitch, an industry source familiar with the matter said.
The source added that production had returned to normal. Industry monitor Genscape noted a decrease in flows through the
Forties pipeline
to below 400,000 bpd on Sunday. The pipeline usually carries around 450,000 bpd of Forties. Buzzard is the largest contributor to the Forties crude stream, one of the five grades used to set the global dated Brent benchmark.
Field operator Nexen
Petroleum UK, a subsidiary of China's CNOOC, did not immediately respond to a request for comment.
Reporting by Julia Payne