Morgan Stanley Raises Brent Forecast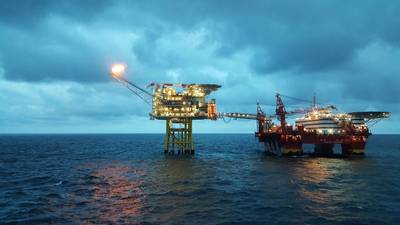 Morgan Stanley has raised its Brent crude oil price forecasts saying strong demand for middle distillates will drive up oil prices over the next two years.
The investment bank said it expected Brent prices to climb to $85 per barrel by end-2019 and $90 per barrel by 2020 as it sees "a scramble for middle distillates that will drive crack spreads higher and drag
oil prices with
it."
Oil benchmarks on Wednesday remained close to their November 2014 highs hit on Tuesday, as ongoing production cuts by OPEC and the prospect of U.S. sanctions against Iran tightened the market amid strong demand.
Morgan Stanley said demand for middle distillates, which include diesel and jet fuel, has been growing strongly at a trend rate of about 0.6 million barrels per day year on year, while inventories are approaching five-year lows.
In addition, new regulations from the International Maritime Organization (IMO) will make most shipping companies switch to lower sulphur fuels, shifting 1.5 million barrels per day of fuel oil demand into the middle distillate pool by 2020,
Morgan Stanley
(MS)
said.
The United Nations shipping agency reached an agreement last month to cut carbon emissions by at least 50 percent by 2050 compared with 2008 levels.
According to the upcoming regulations, IMO would ban ships carrying high-sulphur fuel from 2020 - when new sulphur-content limits come into effect. New 2020 limits cut the amount of sulphur in the fuel that ships worldwide are allowed to use, from 3.5 to 0.5 percent by 2020.
Reporting by Koustav Samanta and Swati Verma