May LNG Cargo Prices Fall on Waning Demand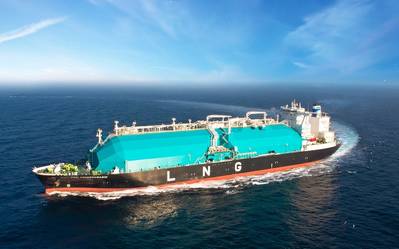 Asian spot LNG prices edged lower this week amid thin trade for May cargoes and as focus shifts towards June supplies.
Spot prices for May delivery of LNG in Asia fell by 35 cents to $5.40 per million British thermal units (mmBtu), as interest for May cargoes weaken because most end-users have already secured their necessary feedstock for the month.
Prices for June delivery of LNG in Asia was pegged slightly higher at $5.50/mmBtu amid expectations that demand could return as North Asian buyers begin purchasing cargoes to meet summer demand.
"Demand may start to come back for summer (LNG purchases)," a Singapore-based trader said, adding that deal activity was tepid this week as most traders were only returning from a major gas conference in Japan.
Additional spot supplies that emerged this week could also have weighed on May prices, traders said.
Angola LNG launched a tender to sell an April 16-18 loading cargo of the superchilled fuel. The tender will close on April 18.
If awarded and taken to Asia, the cargo's loading dates indicate it would only arrive in the region in the middle of May as the voyage from Angola to Japan takes around 30 days.
Chevron's Gorgon Train Two production facility in
Australia remains
shut for maintenance works, a company spokesman
told Reuters
on Thursday, but declined to disclose when operations at the plant would restart.
Market participants said the plant could restart operations over the weekend, but remained cautious about the timeline. Instead, traders have said an end-April restart seemed more probable.
Despite expectations that seasonal summer demand could support prices in the near term, a lot of uncertainty about LNG spot prices remain because of increased supply from Australia, Malaysia and the United States in the second half of this year that could push prices down again, traders said.
Reporting by Mark Tay