Mammoet Spurs US Expansion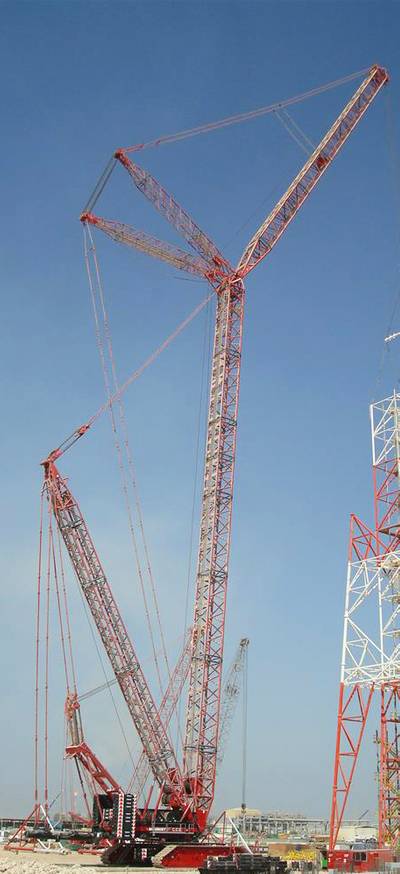 Currently undergoing growth in terms of qualified personnel and asset acquisition, Mammoet USA said it plans for 2016 a $100 million investment in miscellaneous transport and lifting equipment, the vast majority being crawler cranes between 100 ton and 600 ton capacity.
According to Mammoet, the expansion will enable the company to widen its range of services and better serve its customers along the Gulf Coast. With a global shift in project work to the Gulf Coast, additional personnel will be available to provide more manpower to these projects and new ventures, the company said.
In addition to these small and medium size cranes, Mammoet USA also brought in a 1,600 metric ton crawler crane for several upcoming Gulf Coast projects. The CC 8800-1 arrived in December of 2015 to start on a Cat Cracker turnaround project at a Texas
Gulf Coast refinery
. When this project is finished the crane will continue on to several additional projects along the coast.
The CC 8800-1 will be the largest crawler crane in Mammoet USA's regional fleet. The crane will also be available with a Boom Booster kit which will provide additional lifting capacity. The new cranes will expand Mammoet USA's total regional crane fleet to 75 units which vary from 100 tons to 1,600 tons capacity.