Low on Labor?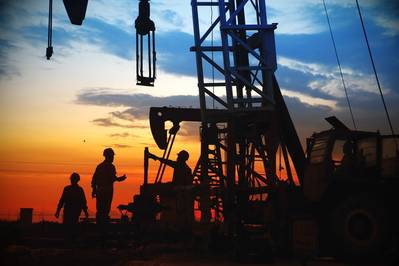 How employers in the energy sector can address the labor shortage
Earlier this year, the U.S. Department of Labor released data showing that the U.S. economy had 7.6 million unfilled jobs while only 6.5 million people were looking for employment. The energy sector is not immune to this phenomenon. In fact, the U.S. Department of Energy (DOE) Quadrennial Energy Review (QER) reports that, according to one study, the industry will "need 105,000 new workers in the smart grid and electric utility industry by 2030, but expects that only 25,000 existing industry personnel are interested in filling those positions. The remaining 80,000 employees in this supply-demand mismatch will need to be filled through recruiting and training. However, the industry is not expected to meet the forecasted need with its current recruitment and training rates." The DOE QER states, "Industry hiring managers often report that lack of candidate training, experience or technical skills are major reasons why replacement personnel can be challenging to find."
Employers are having a difficult time filling a shortage of skilled workers with advanced degrees in STEM fields. According to the third annual Global Energy Talent Index (GETI), power companies are having the hardest time procuring talent to fill shortages in engineering fields. GETI surveyed more than 17,000 energy professionals and hiring managers in 162 countries across five industry subsectors: oil and gas, renewables, power, nuclear and petrochemicals. Approximately 48% of the professionals interviewed are concerned about talent shortage and 38% reported that their company has already been affected by skill shortage.
The Texas energy sector has been particularly affected by this labor shortage. For example, the Midland Chamber of Commerce estimated that around 15,000 jobs are open at any time in the Permian Basin oilfield in West Texas.
Causes for Labor Shortage
The most obvious cause for consistent labor shortage is the unavoidable effect caused by the retirement of baby boomers. The youngest baby boomers are around 55 years old and the oldest are well into their 70s. Baby boomers are retiring in droves. Companies are understandably concerned about the cost of losing older workers, specifically as it relates to replacing the knowledge and skills the older workers take with them on their way out the door. Companies may find some solace in the fact that more older workers – approximately 41% – intend to keep working beyond 65, according to an April 2018 Gallup poll. In response to the baby boomer retirement wave, many companies are slowly transitioning employees into retirement by offering older workers partial employment and shorter hours. The number of companies offering this sort of transition is expected to rise as approximately two in five companies surveyed are considering offering flexible hours or part-time work in the next year.
The DOE QER also attributed the current labor shortage to previous oil crashes. The QER states that the lack of experience in personnel replacement may be "attributed to hiring slowdowns in the 1990s and 2000s that have resulted in a current shortage of midcareer professionals with the experience to take on supervisory roles." Due to the layoffs that naturally followed these crashes, there were several years where the sector lost qualified workers who would have been able to develop their knowledge and skills to be resourceful for today's market.
How the Labor Shortage Impacts Your Business?
Perhaps the most obvious impact to employers is the fact that labor shortages may hamper efforts to develop energy projects. Without a solid labor force available to ramp up projects, they become stalled and delayed. Just last year in June 2018, the leader of the Port of Corpus Christi expressed concerns that the labor shortage was hampering efforts to develop energy projects in the Eagle Ford Shale oilfield, including a proposed $10 billion petrochemical plant.
Additionally, labor shortages in the energy sector can affect necessary response times, especially when responding to catastrophes. Companies typically ramp up on-call workers during these events, and without enough employees, companies may not be able to service the public as readily as needed. For example, in the event of a rolling blackout, a lack of workers can result in longer remediation time, leading to larger loss of revenue for the company during the blackout.
Further, and financially concerning for many businesses, is the simple fact that lower numbers of workers means more of the same employees covering shifts, which of course means more overtime hours, and thus, potentially more expense for the company.
How Energy Companies Can Address Labor Shortages Now
Even though labor is low, energy employers must continue to hire qualified workers. Whether in the blue- or white-collar context, hiring qualified workers helps mitigate risks, both in the productivity and safety contexts. In focusing on hiring, employers should find more creative ways to market to the workforce.
Consistent training of employees can be one of the best investments a company can make. Continuous training addressing both safety requirements and job qualifications not only allows companies to utilize a competent workforce but can actually save costs later. As employees remain with companies and move up the ranks, company-provided training should not merely be recycled from previous efforts (as with a new employee), but rather, should build upon prior instruction and provide useful information commensurate with the position. In some instances, employers may consider implementing formal training programs, such an apprenticeships.
Moreover, proper training helps prevent accidents, which are costly in and of themselves from many perspectives (litigation, Occupational Safety and Health Administration, workers' compensation), and the prevention of accidents also prevents the need to replace injured workers.
Finally, energy employees may need to review compensation models, to ensure they are competitive and attractive to the ever-changing workforce.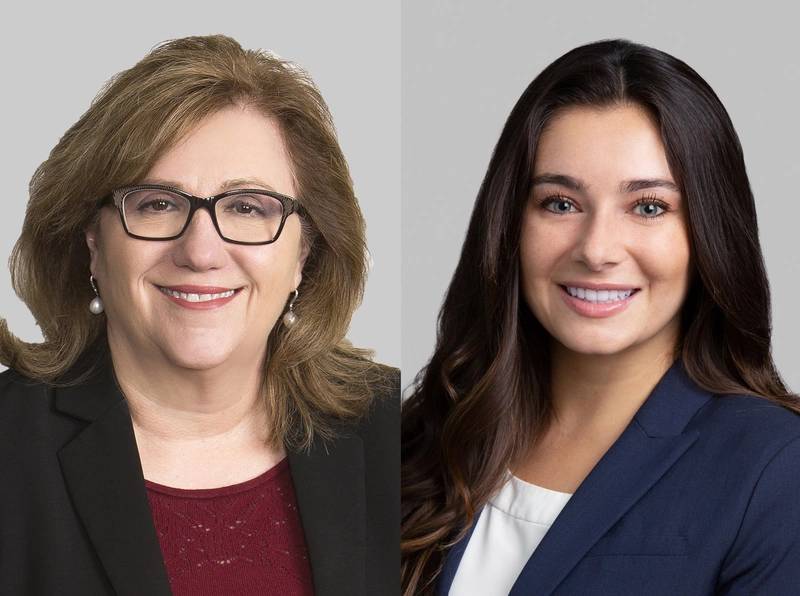 The Authors
Pamela Williams, a partner in the Fisher Phillips Houston office, has more than 20 years of experience handling labor and employment litigation matters in arbitration, as well as state and federal courts.
An associate in the Fisher Phillips Houston office, Lariza Hebert represents clients in a broad range of labor and employment matters.