Japan Spot LNG Contract Price at 5-Month Low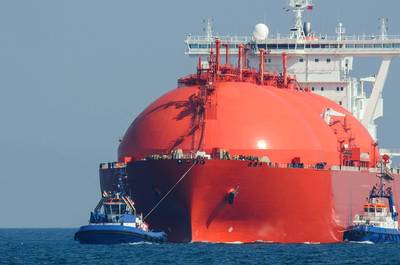 Prices for liquefied natural gas

(LNGLF)

(LNG) spot cargoes for Japan, the world's top buyer, fell to a five-month low in March from a two-year high the month before, official data showed on Tuesday.
The average price of spot LNG contracted last month was $6.20 per million British thermal units, according to monthly data from the Ministry of Economy, Trade and Industry (METI), down $2.30 from the previous month and the lowest since last October.
That was broadly in line with the wider Asian benchmark for last month due to tepid demand for the cleaner fuel, with imports by India and China lagging 2016 levels and South Korea needing less gas due to new coal power plants.
Spot gas prices in Asia <LNG-AS> had fallen to $5.70 per mmBtu by the end of March from $6.00 per mmBtu earlier in the month, according to data on
Thomson Reuters
Eikon.
The average price of spot LNG cargoes that arrived in Japan last month was a two-month low of $7.70 per mmBtu. METI surveys spot LNG cargoes bought by Japanese utilities and other importers, but excludes cargo-by-cargo deals linked to benchmarks such as the U.S. natural gas Henry Hub index.
It only publishes a price if there is a minimum of two eligible cargoes reported by buyers.
Reporting by Osamu Tsukimori