INTREN: New CEO, Board Leadership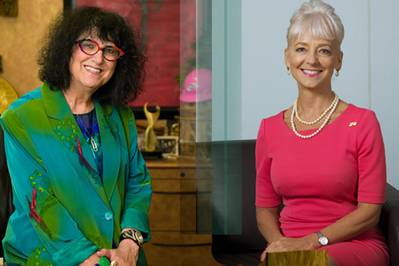 U.S. utility contractor INTREN founder and CEO Loretta Rosenmayer will become Chairwoman of the Board of INTREN, and a new CEO will take the reins on daily leadership.
Rosenmayer, who founded the company in 1988, will pass the CEO role to Kelly Tomblin, president and CEO at Jamaica Public Service Company Ltd., who will take over at INTREN effective July 10, 2017.
Tomblin was chosen in a competitive selection process from a strong field of candidates. She brings more than 25 years in the
energy industry with
experience in both competitive- and vertically-integrated markets throughout the U.S., U.K. and Latin America. She helmed the Jamaica Public Service Company since 2012.
"This evolution comes at an extraordinary time for INTREN," Rosenmayer said. "Our momentum is strong, and our management team and employees have built an exceptional company that is one of the most trusted and respected in the industry. I'm confident Kelly is ideally positioned for her new role to continue our growth."