ICoTA Seeking Innovative Technologies for Top Prize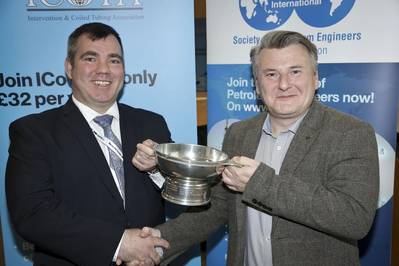 The Intervention & Coiled Tubing Association (ICoTA)'s European Chapter is currently seeking entries for the coveted ICoTA Innovation Award.
Celebrating excellence in the well intervention industry, the prize is awarded to a service company or Operator who has pushed the boundaries of well intervention and coiled tubing technology.

Judges will be looking for a technological application which can be either a new technology, or an existing technology used in an innovative way. Award entries must show a value to the industry in terms of reducing risk, increasing recovery, improving safety and/or minimizing environmental impact.

The technology must have been applied for the first time since March 31, 2017 and should have either been developed in Europe and applied in Europe or elsewhere for the first time, or developed elsewhere and applied for the first time in Europe.

Last year saw Well-SENSE win the prestigious prize with their FiberLine Intervention which significantly reduces the cost and risk of well surveillance. Previous winners have also included Altus Intervention, Shell and Helix Well Ops.

Entries for the ICoTA Innovation Award 2018 are now open and will close on Monday, September 24th. The winner will be announced at the SPE ICoTA Well Intervention Conference at the Aberdeen Exhibition and Conference Center in November.