Green Marine Secures Windfarm Deal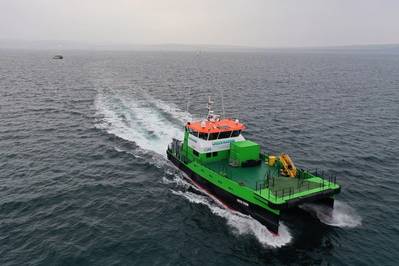 Orkney-based Green Marine won a three-year contract to deliver operations and maintenance work for Equinor's Dudgeon offshore windfarm.
Green Marine will supply its Damen-built 2610 Twin Axe vessel, Green Storm, to assist in the operations and maintenance of the windfarm alongside support from the company's experienced onshore team.
Green Storm is a dedicated vessel for the offshore wind industry, providing safe transportation of personnel and cargo to offshore installations.