US GoM Oil Production Off 32% from Storm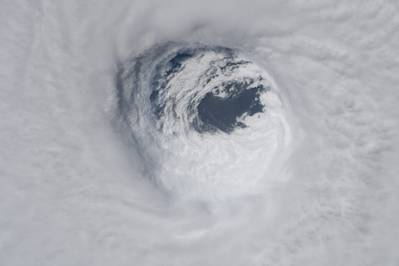 U.S. Gulf of Mexico producers have cut oil output by 32 percent and natural gas production by 13 percent as a result of the lingering effects of Hurricane Michael, the Bureau of Safety and Environmental Enforcement (BSEE) said on Friday, citing reports from 27 companies.
The reductions continued as oil and gas companies moved more workers back to production platforms that were evacuated earlier in the week. As of Friday morning, nine platforms were still unoccupied, BSEE said in a daily update, down from 89 platforms on Wednesday.
It can take several days after a storm passes to inspect platforms, return crews and restore production after a shut-in.
Anadarko Petroleum Corp said on Friday it had finished inspecting its platforms and "anticipated restarting production as soon as third-party infrastructure allows." It had shut-in its Horn Mountain, Marco Polo and Marlin platforms as a safety measure.
BHP Billiton, BP Plc, Chevron Corp, Equinor and Exxon Mobil Corp earlier reported their had returned crews and were in the process of restarting offshore facilities.
The cuts represent 550,313 barrels per day of oil production and 334 million cubic feet per day of natural gas output, BSEE said. In all, Gulf producers have lost about 2.94 million barrels of oil production this week.
The reductions stem from well shut-ins made in advance of the Category 4 hurricane, which drove through the Gulf of Mexico this week, producing rough seas and winds of up to 155 miles per hour (250 kph).
(Reporting by Gary McWilliams; Editing by Steve Orlofsky)