German Cabinet OKs Emergency Measures to Fast-track Renewables Expansion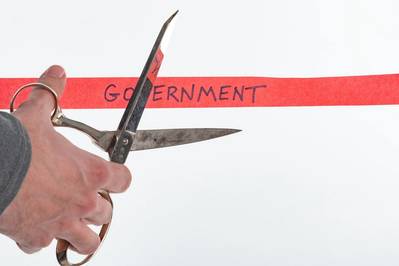 Germany's cabinet on Monday approved measures to accelerate the expansion of wind and solar power by simplifying licensing and setting deadlines for permitting procedures, the economy ministry said.
Berlin aims to generate 80% of electricity from renewables by 2030, but red tape has been hampering Germany's efforts to meet that goal.
The cabinet adopted a package of European Union emergency regulations, agreed last year, to speed up wind and solar permits and clarify the environmental and grid permit deadlines that approving authorities must meet for such projects.
The package of measures, which is yet be voted on in parliament, provides the legal basis for the relevant authorities to accelerate approvals for wind power plants.
According to the new measures which will apply to all projects starting from June 2024, the environmental impact assessments of wind turbines and power lines can be omitted in certain areas.
The new measures also limit the permitting procedures for solar power projects in certain areas, such as landfills, to three months, and to one month for smaller heat pumps.
(Reuters reporting by Riham Alkousaa; Editing by Emelia Sithole-Matarise)