Gasum acquires Enegia's power market services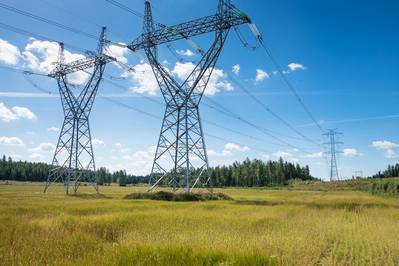 Finland's state-owned gas firm and transmission system operator Gasum acquired the customer base of power broker Enegia, a company that handles the trading of about a quarter of the country's electricity use, the firm said on Friday.
The transaction, the value of which was not disclosed, involves Enegia's portfolio services, electricity trading customer base and a small number of staff.
"The acquisition will strengthen Gasum's Nordic strategy by enabling service expansion in the energy wholesale market and creating a platform for expanded product offering to its customers," Gasum said in a statement.
Enegia's customer base includes over half of the 100 largest Finnish firms, it added.
"The acquisition of the energy market services of the energy industry expert company Enegia is strategically important to our company," said Gasum's chief executive Johanna Lamminen.
Enegia Group's net sales in 2017 were 119.7 million euros ($139.68 million) and its electricity trade volume was 15 terawatt hours.
($1 = 0.8570 euros)
(Reporting by Lefteris Karagiannopoulos, editing by Terje Solsvik)