Fed Okays Rio Grande LNG Project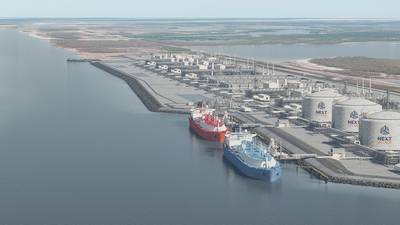 NextDecade Corporation announced that the Federal Energy Regulatory Commission (FERC) has issued an order authorizing the siting, construction and operation of its proposed Rio Grande LNG export facility in Brownsville, Texas.

"Issuance of the FERC order marks an extremely important milestone for our project," said Matt Schatzman, Chairman and Chief Executive Officer of the Texas-based liquefied natural gas (LNG) development company.

"We appreciate the comprehensive and rigorous review of our project conducted by the FERC and numerous other federal, state and local agencies over the last four and a half years," Schatzman added.

NextDecade currently anticipates finalizing important commercial milestones during the fourth quarter of 2019 and first quarter of 2020, prior to an anticipated final investment decision (FID) in the first quarter of 2020.

Construction of the facility is expected to commence shortly after FID with commercial operations slated for late 2023.