Europe Gasoline/Naphtha-Cracks Hit two-year Low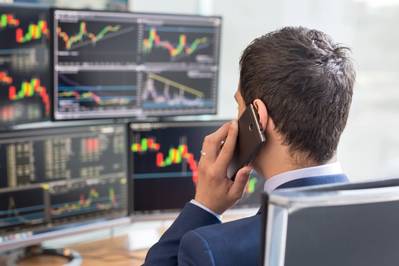 Gasoline refining margins in northwest Europe dropped to a two-year low on Monday even as substantial volumes traded on European barge markets.
The highest volume of gasoline barges in nearly seven years traded on Monday, brokers told Reuters, with 48,000 tonnes changing hands. Volumes were elevated due in part to the specification change from winter to summer grade gasoline.
Some traders said that contango in gasoline is steep enough to support storing the fuel, particularly as some traders build up stocks of summer grade. Gasoline demand is expected to rise by 0.7 percent in the five years to 2023, the International Energy Agency said.
Rising fuel efficiency is a key reason, with more than 80 percent of global car sales in markets that are covered by enforced efficiency standards. Motiva Enterprises' 603,000-barrel-per-day (bpd) plant in Port Arthur, Texas, the
largest U.S. refinery
, is restarting its large crude distillation unit (CDU), sources familiar with plant operations said on Monday.
GASOLINE
No barges of eurobob gasoline traded. Offers surfaced at $589 a tonne fob ARA, but there were no bids. This compared with trades on Friday at $576 a tonne fob ARA.
Elsewhere, 48,000 tonnes on gasoline barges traded, matching the daily record volume from Oct. 4, 2011. Gunvor, Total and Litasco sold to BP, Interchem, Shell, Finco, Varo, Trafigura and AOT.
Prices ranged from $575-$594 a tonne fob Amsterdam-Rotterdam, compared with trades at $576-$600 a tonne on Friday.
Statoil
(STO)
sold to Total one barge of premium unleaded gasoline at $631 a tonne fob ARA, up from $614 a tonne on Friday.
The April swap stood at $645 a tonne at the close, compared with $630.50 a tonne the previous trading day. The benchmark EBOB gasoline refining margin declined to $3.53 a barrel from $4.36 a barrel on Friday. It marked the lowest level since March 2016. Brent crude futures were 95 cents higher at $65.32 a barrel by 1609 GMT.
U.S. front-month RBOB gasoline futures were 1.06 percent higher at $1.9216 a gallon.
The U.S. gasoline crack <RCc1-CLc1> fell by 1.18 percent to $18.39 a barrel.
Reporting By Libby George