Eni Begins Drilling Oil Well in Alaska's Beaufort Sea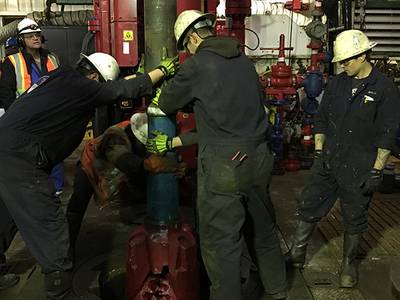 Italian oil producer Eni this week began drilling a new well in U.S. waters off the north coast of Alaska, becoming the first company to do so since 2015, federal regulators said on Wednesday.
The oil and gas firm is working from an artificial island in the Beaufort Sea about three miles off Oliktok Point in the Arctic Ocean. The well is expected to run more than 6 miles (10 km) long.
Eni, which has existing production facilities on the island and at Oliktok Point, did not immediately reply to requests for comment.