Endesa to Boost Investment in renewables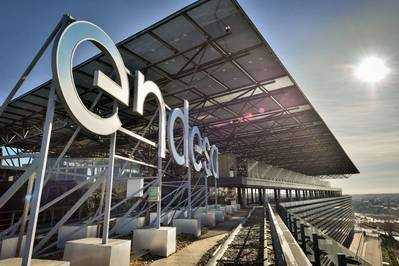 Spanish energy group Endesa (ELE.MC) plans to raise investment in renewables over the next three years and slightly lower the proportion of its profit it will pay in future dividends, the company said on Wednesday.
In an update to its strategic plan, Endesa laid out proposals for 5 billion euros ($5.7 billion) in net capital expenditure, with investments in renewables like wind and hydropower taking the lion's share each year.
It committed to continuing an existing policy of paying 100 percent of net profit to shareholders until 2020, but set an 80 percent limit for payments in 2021.
Endesa's parent, Italian utility Enel, pledged on Tuesday to invest more in its green energy and network businesses to boost earnings and meet growing demand for electricity and new digital services.
($1 = 0.8776 euros)
(Reporting by Isla Binnie)