Encana Acquires US Shale Producer Newfield Exploration for USD 4.1 billion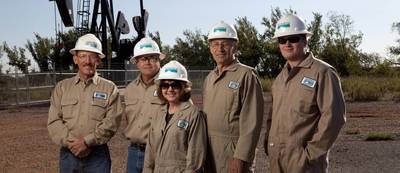 Canadian oil and gas producer Encana (ECA) has signed a deal to acquire all of the outstanding shares of common stock of Newfield Exploration (NFX) Company in a USD 4.1 billion deal that will provide the former with significant positions in some of North America's biggest oilfields.

In addition, Encana will assume CAD 2.2 billion of Newfield net debt. The strategic combination will create a leading multi-basin company and has been unanimously approved by the Boards of Directors of both companies.

Subject to receipt of regulatory and shareholder approvals by both companies, the transaction is expected to close in the first quarter of 2019.

Under the terms of the merger agreement, Newfield shareholders will receive 2.6719 Encana common shares for each share of Newfield common stock.

Upon completion of the transaction, Encana shareholders will own approximately 63.5 percent of the combined company and Newfield shareholders will own approximately 36.5 percent. Two directors from the Newfield Board of Directors will join the Encana Board upon closing.

"This strategic combination advances our strategy and is immediately accretive to our five-year plan," said Doug Suttles, Encana President & CEO.

"Our track record of consistent execution gives us confidence to accelerate and increase shareholder returns. I am very excited to lead the combined company and want to congratulate the team at Newfield on doing a tremendous job building premium positions in the core-of-the-core in each of their assets, particularly in the world-class, oil-rich, STACK/SCOOP. When combined with our cube development model, expected synergies and relentless focus on efficiency, we are positioned to deliver highly efficient growth and quality returns," Suttles added.

Lee K. Boothby, Newfield Chairman, President and CEO, stated: " This transaction is the best path forward for our company. The combination of the two companies provides our investors with the very attributes that should be differentiated in todays energy sectoroperational scale, proven execution in development of large, liquids-rich onshore resource plays, a peer-leading cost structure and an exceptionally strong balance sheet."