Enbridge Shares Climb After $2.3 bln in Asset Sales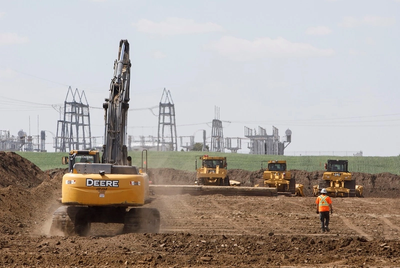 Enbridge Inc shares jumped as much as 6.2 percent on Thursday after North America's largest energy infrastructure company announced plans to sell C$3 billion ($2.3 billion) of noncore assets to focus on its central business.

The company is also raising C$1.5 billion by selling new shares to pay down debt. It has identified C$22 billion worth of projects it intends to complete through 2020.

The Calgary-based company said late on Wednesday it has identified another C$7 billion in noncore assets to divest including unregulated gas gathering and processing businesses and onshore renewables in the United States and Canada.

Enbridge (ENB), which earlier this year completed a merger with Spectra Energy, plans to speed up its debt reduction to help strengthen the balance sheet and increase its dividend by 10 percent.

The company's shares were up 5.3 percent at C$48.19 late on Thursday morning on the Toronto Stock Exchange.

Chief Executive Al Monaco said Enbridge would concentrate on its three "crown jewel" businesses: liquids pipelines and terminals, natural gas transmission and storage and natural gas utilities.

"The acquisition of Spectra Energy has significantly diversified our asset base and opportunity set, and repositioned Enbridge for the future, particularly with respect to natural gas which we see as having excellent fundamentals and opportunities going forward," he said in a statement.
Reporting by Nia Williams