US Drillers Continue to Add Oil Rigs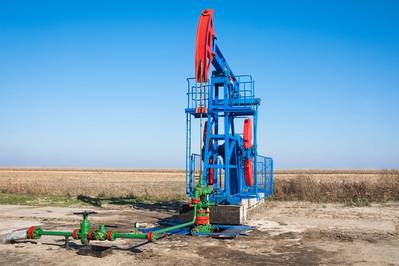 U.S. energy firms added oil rigs for a record 21st week in a row, extending a year-long drilling recovery as producers boost spending on expectations crude prices will rise in future months.
Drillers added 8 oil rigs in the week to June 9, bringing the total count up to 741, the most since April 2015, energy services firm Baker Hughes Inc said on Friday.
That is more than double the same week a year ago when there were only 328 active oil rigs.
The pace of those additions has slowed with a decline in crude prices over the past two months, with the average total added over the past four weeks falling to just 7.
U.S. crude futures were trading around $46 a barrel, putting the front-month on track to decline for a third straight week, on widespread evidence of a fuel glut despite efforts led by the Organization of the Petroleum Exporting Countries (OPEC) to tighten the market.
After agreeing in December to cut production by around 1.8 million barrels per day (bpd) for six months from January-June 2017, OPEC and other producers on May 25 agreed to extend those cuts for another nine months through the end of March 2018.
U.S. producers, however, are projected to increase output to 9.3 million bpd in 2017 and a record 10.0 million bpd in 2018 from 8.9 million bpd in 2016, according to federal data.
Futures for the balance of 2017 were trading around $46 a barrel, while calendar 2018 was fetching more than $47 a barrel.
Analysts at Simmons & Co, energy specialists at U.S. investment bank
Piper Jaffray
(PJR.SG)
, this week forecast the total
oil and gas rig count would
average 878 in 2017, 1,092 in 2018 and 1,203 in 2019. Most wells produce both oil and gas.
That compares with an average of 803 so far in 2017, 509 in 2016 and 978 in 2015. If correct, Simmons' 2019 forecast would be the most since 2014 when there were 1,862 active rigs. The rig count peaked in 2012 at 1,919, according to Baker Hughes.
Analysts at U.S. financial services firm Cowen & Co said in a note this week that its capital expenditure tracking showed 60 exploration and production (E&P) companies planned to increase spending by an average of 51 percent in 2017 from 2016.
That expected spending increase in 2017 followed an estimated 48 percent decline in 2016 and a 34 percent decline in 2015, Cowen said, according to the 64 E&P companies it tracks.
(Reporting by Scott DiSavino; Editing by Meredith Mazzilli)