Delek Drilling to Spin Off Tamar Stake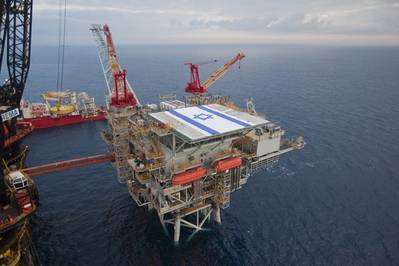 Israel's Delek Drilling is looking to spin off its remaining 22 percent stake in the offshore Tamar gas field in 2019, the company's chief executive said on Monday.
Last year Delek spun off an initial 9.25 percent of Tamar into a new company in Tel Aviv called Tamar Petroleum. It said at the time it expected to get $980 million for the sale.
CEO Yossi Abu said Delek Drilling is now focusing abroad, including the Euronext market, since the local market is already saturated for Tamar.
"We are looking to duplicate what we did with Tamar Petroleum but in the international market. It's a process that is gaining momentum and we hope to finish it in 2019," Abu said at the Israel Energy & Business Convention.
Delek and its partners discovered Tamar in 2009 and began producing gas from the field in 2013. It is Israel's second biggest gas reserve behind Leviathan, in which Delek also has a major stake.
In an effort to open the energy market to competition, the Israeli government is forcing Delek, which is a unit of conglomerate Delek Group, to sell its share in Tamar.
Tamar is Israel's leading gas supplier and its owners have signed a multi-billion dollar export deal with an Egyptian buyer.
Abu said he hopes they will start exporting gas to Egypt in the first half of 2019.
Tamar Petroleum has since expanded its stake in the field to 16.75 percent. Other shareholders are Texas-based Noble Energy (NBL) with a 25 percent stake, Isramco with 28.75 percent, Dor Gas with 4 percent, and Everest Infrastructures holds the remaining 3.5 percent.
(Reporting by Ari Rabinovitch; Editing by Tova Cohen and Adrian Croft)