Danos Wins Shell Contract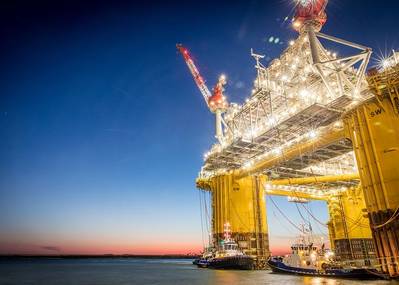 Royal Dutch Shell subsidiary Shell Exploration and Production Company has awarded a contract to Danos to provide coatings for Shell's deepwater Appomattox platform in the Gulf of Mexico.
Located in the Gulf of Mexico 80 miles off the coast of Louisiana, the Appomattox platform is one of Shell's new deep-water investments in the Gulf and is set to begin production before the end of the decade.
The coatings contract is not Danos' first experience with the Appomattox project. Danos fabricated three boarding valve skids and one service line skid out of its Amelia facility for Appomattox, which required support from the company's project management, fabrication, coatings and automation service lines.
The coatings project is expected to last approximately six months.
"Danos has a history of high performance with Shell that goes back nearly 50 years," said owner Mark Danos. "We believe our relationship with Shell and our shared commitment to safe, competitive delivery resulted in this contract, and we look forward to continuing to partner with Shell."