China's Top Gas Field to Produce Record Amount of Gas This Year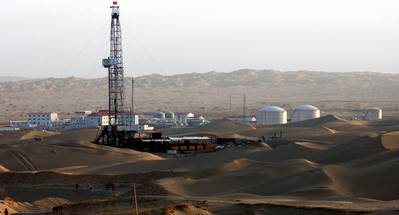 China's Changqing oil and gas field, operated by state energy giant PetroChina (PCCYF), is expected to produce record amount of natural gas this year exceeding 38 billion cubic meters (bcm), as more wells were brought online, its parent company CNPC said on Monday,
Changqing, in northern China, the largest gas producer in the country, has nearly 11,000 wells in production by late September, after over 100 new wells started pumping, CNPC said on its news website.
At 38 bcm, the output at Changqing makes up about a quarter of China's total gas production.
State oil and gas firms have been stepping up domestic production as well as imports to be prepared for another winter of strong demand growth of the cleaner burning fuel.
The higher domestic production comes after a call by Chinese President Xi Jinping to boost national energy security.
(Reporting by Chen Aizhu; Editing by Gopakumar Warrier)