Centrica to Boost North Sea Drilling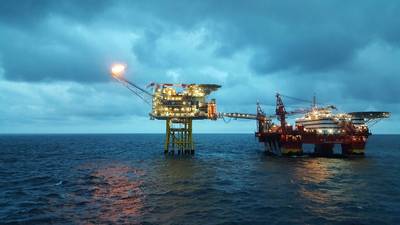 Centrica said it will drill a new production well at its Chestnut oilfield in the North Sea, which was going to be shut later this year.
The Chestnut oilfield is off the coast of Aberdeen in Scotland and has been producing oil since 2008 but was only expected to do so for three years.
The field produces 4,000 barrels of oil equivalent a day and the additional production well should bring a further 10,000 barrels a day on stream, bringing total daily production to nearly 14,000 barrels a day,
Centrica
(CPYYY)
said.
The 35 million pound investment will extend the life of the field by at least three years.
"Chestnut has been an important part of Centrica's North Sea portfolio for nearly 10 years, so we're delighted to not only boost production from the field but also extend its life even further,"
Nigel MacLean
, asset manager for the central North Sea at Centrica, said in a statement.
"Fields like Chestnut underline the importance of maximising the potential of as many North Sea fields as possible, whether they be major finds or small pools," he added. (Reporting by Nina Chestney,