Cenovus Energy Posts Q1 Loss as Shipping Deadlock Drags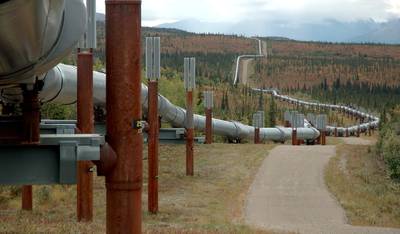 Cenovus Energy Inc posted a first-quarter loss on Wednesday, hurt in part by maxed-out pipelines that hampered efforts to move crude to the United States and weighed on prices of Canadian heavy oil.
The differential between Western Canada Select (WCS) and U.S. crude hit $25 in the first quarter ended March 31, much higher than the usual discount.
Cenovus, which said in March it was running oil sands production below capacity and
stockpiling excess oil
due to transportation deadlock, posted a loss of C$914 million ($711 million), or 74 Canadian cents per share.
The company reported a profit of C$211 million, or 25 Canadian cents per share, in the same quarter a year earlier.
The Calgary, Canada-based company said it had a cash shortfall from operating activities of C$123 million, compared with a surplus of C$328 million a year earlier.
However, total oil sands production rose to 359,666 barrels per day in the quarter, from 181,501 barrels per day.
Reporting by Taenaz Shakir