Boskalis to Install Cables for Hornsea 2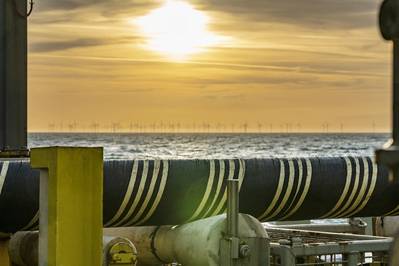 Royal Boskalis Westminster N.V. (Boskalis) said it has been awarded a €100 million ($111.6 million) contract from Ørsted to install three export cable circuits for the Hornsea 2 offshore wind farm.
The wind farm will consist of up to 165 turbines with a maximum capacity of 1.4GW and is located approximately 90 kilometers off the Yorkshire coast.
Boskalis said its project scope includes the preparation of the offshore export cable route (geophysical survey, boulder clearance and seabed leveling through dredging), and the installation and protection of the cables. The three 130 kilometer long export cables will connect the offshore substation to the onshore substation by means of a 300 meter long horizontal directional drilling, crossing the sea defense of Horseshoe Point, UK. The project is expected to commence later this year with a planned completion late 2021.
Boskalis noted it aims to maximize UK local content for its scope of work.
Boskalis said it will also deploy its various in-house specialist services and assets including a trailing suction hopper dredger, a geophysical survey vessel and multiple cable-laying vessels. Furthermore, Boskalis has invested in a new multi-mode plow for both the pre-lay trenching and backfilling. The plow can withstand 200 tons continuous pull, is capable of trenching at various depths and in a wide range of soil circumstances and was designed to minimize the environmental impact. The plow will be pulled by the recently added high-end construction vessel Boka Falcon.