BHP Hires Four Banks for U.S. Shale Exit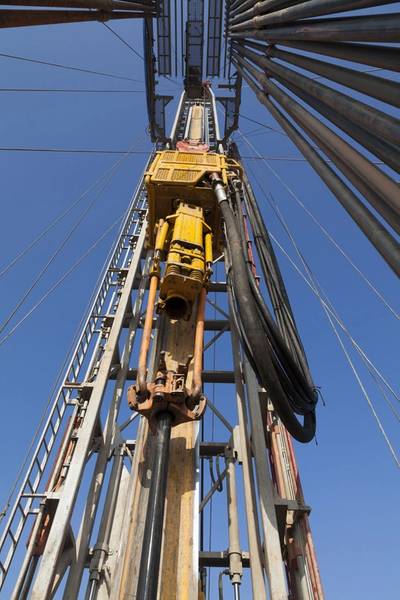 BHP hires Barclays

(BCS)

, Citi, BAML and GS.
BHP , the world's largest miner, has asked four investment banks to help it prepare for either a sale or spin-off of its underperforming U.S. shale oil and gas unit, with a view to taking a decision in early 2018, sources said.
BHP said in August it aimed to sell its unconventional onshore shale assets in the Eagle Ford, Permian, Haynesville and Fayetteville basins, which it acquired at the height of the oil boom and could be valued at more than $10 billion.
It has hired Barclays and Bank of America-Merrill Lynch to assess options for the sale of assets, including whether they would be sold together or separately, as they may appeal to different potential buyers, the sources said.
It has also asked Citi and Goldman Sachs to research the potential spin-off of the unit into a new company, the sources added.
BHP, Citi, Bank of America-Merrill Lynch declined to comment. Barclays and Goldman Sachs did not reply to a request for comment.
Although global oil prices have steadied after sinking to multi-year lows of $27 a barrel in 2016, they remain some 40 percent lower than the $112 highs hit in 2014.
The company is now pursuing two potential exits: a sale of the assets or separation into a standalone company, which is usually a tax-free solution for the parent company.
BHP will keep its conventional assets in the U.S. Gulf of Mexico, Australia and Trinidad and Tobago.
BAD BETS
The miner's entire petroleum division, valued at more than $20 billion, was its second-biggest earner behind iron ore until 2014.
But bad bets on U.S. shale and collapsing oil and gas prices turned it into a big drag from 2015. As a result, U.S. activist investor Elliott Advisors, which has built up a 5 percent stake in BHP's London-listed arm, urged the sale of the whole U.S. petroleum business to help boost shareholder value.
Hurt by the oil pain plus the woes from a dam disaster in Brazil in late 2015 at a mine it half owns, the miner's share performance this year so far was the weakest compared to major peers
Rio Tinto
(RTNTF)
,
Glencore
(GLCNF)
and Anglo American. BHP is the biggest by market capitalization of them all.
"Splitting the business into a standalone company would give shares back to shareholders," one of the sources said.
However, they all pointed out that this could be a problem because BHP's shareholders are mostly mining investors who wouldn't want to be holding oil shares.
The company could consider selling some or all of the shares of the newly formed company to the market via a public listing, with the proceeds of such an offering going to BHP shareholders.
This would be the second demerger in three years for the company, which spun off its aluminum, manganese, nickel, silver and coal assets into South32 in 2015.
The mining company will run the sale of its gas-rich Fayetteville field in Arkansas, for which it hired Barclays back in May, separately, one of the sources said.
Bankers expect companies like
Chevron
(CVX)
,
Occidental Petroleum
(OXY)
,
Statoil
(STO)
and
Exxon Mobil
(XOM)
to be interested in the Permian assets, viewed as the highest quality, while Eagle Ford may be less attractive as a single asset and may need to be sold in parts.
Its Hayensville assets will likely attract interest from private equity buyers, sources added.
By Clara Denina and David French