Beach Acquires $ 530 Mln Financing Facility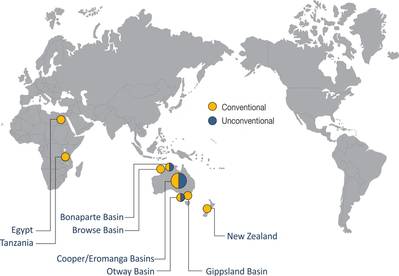 Beach Energy Limited has entered into a $530 million senior secured syndicated corporate debt facility to replace existing lending arrangements. The new facility will initially be drawn to $170 million to refinance current borrowings and letters of credit, with remaining headroom available for capital expenditure programs, working capital requirements and potential growth opportunities.

The new facility consists of five tranches:
 A three‐year revolving facility of $200 million;
 A five‐year revolving facility of $200 million;
 A three‐year revolving acquisition facility of $100 million; and
 Two $15 million letter of credit facilities (non‐syndicated).

The new facility will be provided by Beach's existing lenders. Australia and New Zealand Banking Group Limited and Commonwealth Bank of Australia (CMWAY) acted as Mandated Lead Arrangers and Bookrunners, with The Hong Kong and Shanghai Banking Corporation Limited and National Australia Bank Limited as Mandated Lead Arrangers. Improved pricing and terms have been agreed, which recognise the strength of Beach's existing Balance Sheet and demonstration of cash flow positive operations over the past two quarters.

Kathryn Presser, Chief Financial Officer, said "The new facility is another example of Beach executing its recently announced four‐pillar strategy. Not only does the facility maintain our financial strength, it provides additional headroom to pursue our growth objectives in a low oil price environment. We appreciate the ongoing support of our banking syndicate."

The new facility remains subject to customary conditions precedent that will now be progressed in order for the facility to be available for use.