Aquaterra Names Hawkes Financial Director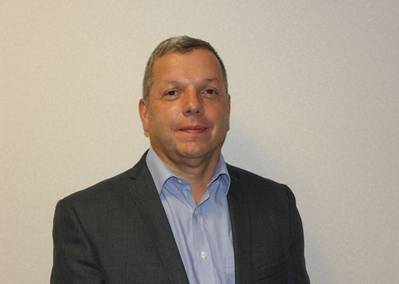 Offshore engineering solutions provider Aquaterra Energy has appointed Nick Hawkes as Financial Director based at the company's headquarters in Norwich.
Hawkes has more than four years' experience in the oil and gas industry and joins Aquaterra having spent nearly 20 years with
Babcock International Group
(BCKIF)
where he latterly held the position as Financial Director for 15 years. Hawkes graduated from Bournemouth University in 1987 with a BA (Hons) Business Studies.
His appointment follows the announcement in July that Aquaterra Energy secured a multimillion pound investment from EV Private Equity as part of its pledge in 2016 to invest $200 million in North Sea businesses with new technologies and high growth potential. The independent private equity firm confirmed it was seeking to invest between $10 million to $40 million in each company.
George Morrison, managing director of Aquaterra Energy, said, "Nick's appointment marks an important development as the company shapes itself for future growth. His experience will bring important skills to our top management team."
Aquaterra, which has operations in Aberdeen, Norwich and Cairo, provides riser analysis, riser systems, offshore structures, repeatable products and it's integrated WellStart specialism to the global oil and gas industry. The company recently designed, fabricated and installed a new Sea Swift platform for PICO Petroleum Integrated Services, the lead contractor for the Amal field in the
Gulf of Suez
, offshore Egypt. In another multi-million-pound contract, Aquaterra is supplying high pressure riser equipment for a subsea abandonment project in the central North Sea.
The company said it is also seeing growing interest from operators in its specialist 'WellStart' service, which minimizes third party interfaces in early stage well construction, providing the expertise to overcome the technical and economic challenges in setting out the first phase of the well.
Hawkes joins newly appointed Chairman, Alan Wilson, along with non-Executive Directors Mark Boyd (co-founder) and Gavin Prise (former CEO of Expro), all of whom took up their posts following the EV investment deal.