U.S. Adds Oil Rigs After Three Week Lull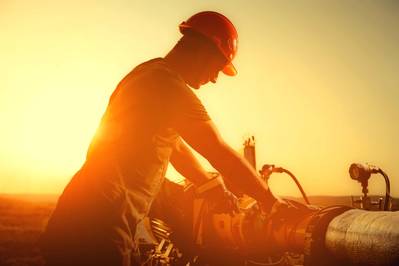 This week, U.S. energy companies added oil rigs for the first time in three weeks. Though, the growth rate has hindered this past month, with a decline in crude prices from late May through late June.
U.S. crude prices, however, jumped to their highest since November 2014 earlier this week.
Drillers added five oil rigs, bringing the total count to 863, said General Electric Co.'s Baker Hughes.
The U.S. rig count, an early indicator of future output, is much higher than last year's 763 active rigs, as energy companies have been ramping up production in tandem with OPEC's past efforts to cut global output over the past year-and-a-half.
So far this year, U.S. oil futures have averaged $65.71 per barrel. That compares with averages of $50.85 in 2017 and $43.47 in 2016. Looking ahead, crude futures were trading at about $70 for the balance of 2018 and $65.51 for 2019.
In anticipation of higher prices in 2018, U.S. financial services firm Cowen & Co. said the exploration and production (E&P) companies they track have provided guidance indicating a 13 percent increase this year in planned capital spending.
Cowen said those E&Ps expect to spend a total of $81.2 billion in 2018, up from an estimated $72.1 billion in 2017. The U.S. Energy Information Administration (EIA) projected average annual U.S. production will rise to a record high 10.8 million barrels per day (bpd) in 2018 and 11.8 million bpd in 2019 from 9.4 million bpd in 2017.
The current all-time U.S. annual output peak was in 1970 at 9.6 million bpd, according to federal energy data.
Reporting by Nallur Sethuraman and Vijaykumar Vedala