Back to Job List
Title:

Wiper
Category :

Shipboard Officer / Personnel / Crew
Salary

$39,163.00 to $41,686.00
EmploymentType

Full Time
Skills

Announcement Number:


OMAO-SHIPS-W-2023-EX-004

Open and Closing Dates:


November 15, 2023 to November 22, 2023

Pay Plan:


WM

Series and Grade:


9965-00

Appointment Type:


Excepted Service

Open to all qualified United States citizens. Relocation expenses are not authorized for this position.


Base Salary listed, salary does not reflect Overtime Earned.

Applicants, who previously applied under OMAO-SHIPS-W-2023-EX-003, must reapply, if they wish to be considered for this position.

Recruitment Incentive may be authorized. OMAO is authorizing a Recruitment Bonus up to $10,000.00 for eligible applicants for a two (2) year service commitment.

The Referral Bonus is only available to eligible NOAA employees.


Duties

Wiper maintains working and storage area by wiping down machinery and cleaning oil spills; Responsible for cleaning and preservation of engine department spaces, systems, equipment and equipment components. Clean grease traps, incinerators and tanks. Receive and carry out instructions of supervisors to clean and/or preserve engine department spaces, system equipment and equipment components. Use chemicals for cleaning, such as detergents, solvents and preservatives such as paint. Use tools such as chipping hammers, scrapers, needle guns, paint brushes, wire brushes, brooms and mops, and is familiar in the use of hand and power tools (i.e. drills, saws, wrenches, hammers, chisels, etc.); Assist in dismantling and repairing machinery. Can be assigned to clean spaces outside of the engineering department (e.g. cleaning and painting staterooms). Perform and assist in performance of preventative maintenance supervised or unsupervised depending on complexity of task. Painting and cleaning around and under equipment, bulkheads, overheads, soles, and containments. Assist in all fueling operations and preparing the ship for sea, including in the taking on and off loading of fresh water, lube oil, fuel oil, and with the connecting and disconnecting all shore services.


Description

Minimum Eligibility Requirements

LICENSING AND/OR CERTIFICATION REQUIREMENTS:

Must possess a United States Coast Guard Merchant Mariner Credential with Entry Level ratings: Ordinary Seaman, Wiper, Steward Utility (OS/Wiper SU)

Must possess a United States Coast Guard Merchant Mariner Credential with Medical Certificate.

Conditions of Employment

As a conditional of employment, your position will be a Mixed Tour position. Mixed Tour of duty is a combination of full time, part time and intermittent work schedules which allows the best utilization of resources based on the work requirements of the organization. You will be required to sign a Mixed Tour Agreement.

Once selected, you may be sent to any vessel nationwide. There is no guarantee that you will be assigned to any particular vessel or geographic location, however, your duty location will be determined by your home of record or ship's home port. Duty locations are Norfolk, VA; Charleston, SC; Woods Hole, MA; Pascagoula, MS; Newport, OR; Kodiak, AK; Ketchikan, AK; San Diego, CA; Honolulu, HI; Newport, RI; New Castle, NH

Salary will be determined by locality and class of vessel.

A two year Trial period may be required.

Applicant must be able to obtain and hold a US Passport.

Must be registered for Selective Service, if applicable www.sss.gov

Applicant must be a United States citizen of at least 18 years of age.

Must be suitable for Federal employment. (Pass pre employment drug test, security and physical).

PHYSICAL REQUIREMENTS: Physical requirements in accordance with OMAO Medical Policy. USCG Medical Clearance examinations are required to include a pre-placement examination(s) as a condition of employment per OMAO policy. All Mariners must meet immunization requirements. Position is subject to Health and Human Services (HHS) and Department of Transportation (DOT) randomized drug testing.

SECURITY REQUIREMENTS: Employee must obtain and maintain appropriate security clearance for the Wiper position. Position is designated as a Safety-Sensitive.

Attend and successfully complete all mandatory training courses.

Be ready, willing, and able to physically perform the duties of this position.

Be ready, willing, and able to work in a shipboard environment and wear protective equipment.

NOTE: The tentative offer of employment will be rescinded if the selectee fails to report to any of the scheduled appointments - fails the physical examination, fails the drug test, suitability or unable to obtain the required security clearance

Evaluation Criteria
Applicants who meet the minimum eligibility requirements described above will be further evaluated. Documented knowledge, skills, and abilities, education, training, and awards contained in the application package and resume will be reviewed and rated to determine the degree to which applicants possess the required knowledge, skills, and abilities listed below that are essential to perform the duties and responsibilities of the position for which applications are being considered.


Knowledge of cleaning and preservation of equipment and materials.

Knowledge of shipboard safety procedures.

Skill in operating manual and electrical hand tools.

Ability to understand and follow directions.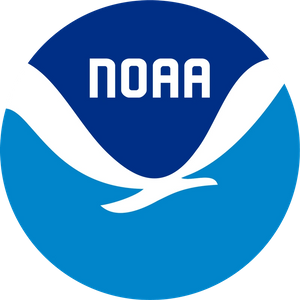 NOAA
Job Location
Once selected, you may be sent to any vessel nationwide. There is no guarantee that you will be assigned to any particular vessel or geographic location, however, your duty location will be determined by your home of record or ship's home port. Duty locations are Norfolk, VA; Charleston, SC; Woods Hole, MA; Pascagoula, MS; Newport, OR; Kodiak, AK; Ketchikan, AK; San Diego, CA; Honolulu, HI; Newport, RI; New Castle, NH
Job Manager/Contact