Back to Job List
Title:

First Assistant Engineer /Chief Engineer (Rotational 60/30)
Category :

Shipboard Officer / Personnel / Crew
Salary

$107,084.00 to $119,168.00
EmploymentType

Full Time
Skills

Announcement Number:


OMAO-SHIPS-1AECME (R)-2023-EX-001

Open and Closing Dates:


November 15, 2023 to March 29, 2024

Pay Plan:


WM

Series and Grade:


9932-01

Appointment Type:


Excepted Service

Open to all qualified United States citizens. Relocation expenses are not authorized for this position.


Base Salary listed, salary does not reflect Overtime Earned.
Recruitment Incentive may be authorized. OMAO is authorizing a Recruitment Bonus up to $10,000.00 for eligible applicants for a two (2) year service commitment.
Rotational assignment, approximately 60 days on and 30 days off.
*These specific First Assistant Engineer positions require the qualifying Chief Engineer license (HP/Tonnage) due to the A/B/C rotation requirement sailing as Chief Engineer for approximately (4) months out of the year. Chief Engineer (D) salary $176,695.00 - $185,826.00
Positions are onboard:
NOAA Ship Okeanos Explorer, homeported in Newport, RI
NOAA Ship Gordon Gunter, homeported in Pascagoula, MS
NOAA Ship Pisces, homeported in Pascagoula, MS
NOAA Ship Fairweather, homeported in Ketchikan, AK
NOAA Ship Reuben Lasker, homeported in San Diego, CA
Additional selection(s) may be made when vacancies occur onboard other NOAA Vessels.
The Referral Bonus is only available to eligible NOAA employees.


Duties

The First Assistant Engineer is responsible for the proper operation, maintenance and preservation of all engine department machinery and equipment; the economical use of consumable supplies, stores and spare parts; the cleanliness and proper condition of all spaces under the jurisdiction of the engine department; and the conduct and efficient administration of the NOAA Lockout/Tag out program. Serves as the department Team Lead; assigns and directs work of department personnel; assists the Chief Engineer in managing the administration and performance of engine department personnel; assumes the duties of the Chief Engineer on an emergency basis in his/her absence or incapacitation. Incumbent must be familiar with the rules, regulations, and special programs (lube oil analysis, water treatment, electrical safety, heat stress, sewage handling, refrigerant handling and gas free engineering). Incumbent is required to participate and develop proficiency in the performance of shipboard engineering, fire and collision drills. Incumbent will carry out instructions safely and efficiently, and takes the initiative to perform all duties in compliance with the Chief Engineer's standing orders.

Chief Engineer duties while temporarily promoted, will report to the Commanding Officer / Master. The Chief Engineer is to oversee the proper operation and maintenance of all ship's systems. The Chief Engineer is responsible for managing engineering department activities in support of NOAA's Safety Management System and associated documentation. Maintains an accurate accounting of equipment and consumable supplies on hand; determines requirements based on operations plans and schedules; prepares budget proposals; maintains the required equipment and spares inventories; ensures the economic use of consumable supplies, stores and spare parts. Additionally, the Chief Engineer is responsible for the preservation, safety and cleanliness of department equipment and spaces.


Description

Minimum Eligibility Requirements

LICENSING AND/OR CERTIFICATION REQUIREMENTS:

Must possess a United States Coast Guard Merchant Mariner Credential with Second Assistant Engineer Motor endorsement/license with appropriate tonnage and horsepower for specific ship(s).

Must possess the USCG Standards of Training, Certification and Watch keeping (STCW) with Officer in Charge of an Engineering Watch (OICEW) STCW III/2 or STCW III/3 for appropriate to ship assignment;

STCW III/5 Able Seafarer Engine.

Must possess a valid and current Federal EPA Universal Certification.

Must possess a United States Coast Guard Merchant Mariner Credential with Medical Certificate.

Conditions of Employment

As a conditional of employment, your position will be a Mixed Tour position. Mixed Tour of duty is a combination of full time, part time and intermittent work schedules which allows the best utilization of resources based on the work requirements of the organization. You will be required to sign a Mixed Tour Agreement.

Once selected, you may be sent to any vessel nationwide. There is no guarantee that you will be assigned to any particular vessel or geographic location, however, your duty location will be determined by your home of record or ship's home port. Duty locations are Norfolk, VA; Charleston, SC; Woods Hole, MA; Pascagoula, MS; Newport, OR; Kodiak, AK; Ketchikan, AK; San Diego, CA; Honolulu, HI; Newport, RI; New Castle, NH

Salary will be determined by locality and class of vessel.

A two year Trial period may be required.

Applicant must be able to obtain and hold a US Passport.

Must be registered for Selective Service, if applicable www.sss.gov

Applicant must be a United States citizen of at least 18 years of age.

Must be suitable for Federal employment. (Pass pre employment drug test, security and physical).

PHYSICAL REQUIREMENTS: Physical requirements in accordance with OMAO Medical Policy. USCG Medical Clearance examinations are required to include a pre-placement examination(s) as a condition of employment per OMAO policy. Position is subject to Health and Human Services (HHS) and Department of Transportation (DOT) randomized drug testing.

SECURITY REQUIREMENTS: Employee must obtain and maintain appropriate security clearance for the First Assistant Engineer position. Position is designated as a Safety-Sensitive.

Attend and successfully complete all mandatory training courses.

Be ready, willing, and able to physically perform the duties of this position.

Be ready, willing, and able to work in a shipboard environment and wear protective equipment.

NOTE: The tentative offer of employment will be rescinded if the selectee fails to report to any of the scheduled appointments - fails the physical examination, fails the drug test, suitability or unable to obtain the required security clearance

Evaluation Criteria
Applicants who meet the minimum eligibility requirements described above will be further evaluated. Documented knowledge, skills, and abilities, education, training, and awards contained in the application package and resume will be reviewed and rated to determine the degree to which applicants possess the required knowledge, skills, and abilities listed below that are essential to perform the duties and responsibilities of the position for which applications are being considered.


Knowledge of shipboard machinery and propulsion systems for proper operations, repair, inspection and maintenance. This includes applied knowledge of the fundamentals of thermodynamics, refrigeration, electrical engineering, fluid dynamics, control systems, mechanical and gas-free engineering, and a general knowledge of ship stability, fuel efficiency, ship sanitation, and the various U.S. and International Laws governing vessel operation, safety of life at sea and environmental protection. The incumbent must possess a thorough knowledge of operation and testing procedures for automated pumping systems, foam generating systems and specialized firefighting techniques applied aboard vessels.

The candidate must have a thorough working knowledge of special engineering programs such as; condition monitoring, the CMMS program, lube oil analysis, water treatment, electrical safety, Lockout/Tagout program, heat stress, sewage handling, refrigerant handling, and gas free engineering. The candidate must also be able to apply the results of the various condition monitoring programs to the specific equipment as condition-based maintenance or preventive maintenance as required.

The candidate must have a comprehensive working knowledge of diesel engineering, engineering theory, refrigeration, electricity, pipefitting, plumbing, ship construction, operation of fire and emergency equipment, damage control, maintenance and operation of all ships machinery, the layout of the engine department equipment; its associated piping, valves and connections, and the fuel, oil and water ballast tanks.

The candidate must have knowledge of and the ability to read and effectively interpret technical manuals, blueprints and electrical schematics, during the course of troubleshooting, repair and maintenance. The candidate must be capable of using the most recent release of engineering software provided to create ship log entries, create CMMS machinery history entries, and create CMMS repair requests and ship-force work list entries. The candidate must have demonstrated ability to communicate with others clearly and concisely both orally and in writing. Ability to organize, direct, coordinate, and assess the work of others.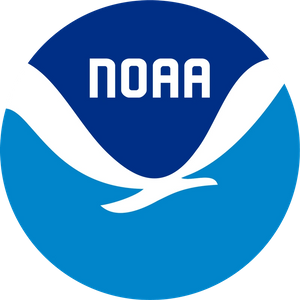 NOAA
Job Location
Once selected, you may be sent to any vessel nationwide. There is no guarantee that you will be assigned to any particular vessel or geographic location, however, your duty location will be determined by your home of record or ship's home port. Duty locations are Norfolk, VA; Charleston, SC; Woods Hole, MA; Pascagoula, MS; Newport, OR; Kodiak, AK; Ketchikan, AK; San Diego, CA; Honolulu, HI; Newport, RI; New Castle, NH
Job Manager/Contact