Back to Job List
Title:

Facilities Manager
Category :

Project Engineering / Project Management
EmploymentType

Full Time
Experience

Company Employee
Skills

BS degree in Facilities Management, or equivalent discipline

Must be able to obtain Transportation Workers Identification Credential (TWIC) through the Department of Homeland Security (DHS)

Must be able to obtain a Pier Superintendent's License from the Waterfront Commission of New York Harbor.

Applicable work experience in facility management with relevant hands-on field inspection and project management experience

Experience with structural and mechanical engineering principles, codes, best practices and designs

Must have strong analytical thinking and problem-solving skills and is equally comfortable working independently and as part of a team.

Familiarity with safety rules, regulations, fire safety codes, best practices and performance standards associated with operation and maintenance of buildings, facilities, and an industrial environment

Project management and onsite project supervision skills

Must be able to communicate effectively to all levels of the organization through verbal and written skills.

Team player with excellent interpersonal skills. Must be able to collaborate with key persons to ensure clarity of the specifications and expectations of the company.

Other Desired Qualifications and Skills

Achievement of a Facilities Engineer / Management related credential.

For example:

Facilities Management Professional (FMP)

Certified Professional Maintenance Manager (CPMM)

Certified Plant Engineer (CPE)

Ability to read and understand technical drawings and specifications

Advanced MS Office skills including Excel, Word and Project

Technical report writing and presentation skills
Description

Purpose: To have hands-on responsibility for Maher's electrical infrastructure, maintenance, environmental, health, safety, energy, controls/instrumentation, civil engineering, and HVAC needs. Support the Facility Manager by addressing the maintenance needs of the marine terminal facility through inspections of the terminal's grounds, buildings and various other structures and provide supervision and project management support for construction and maintenance / repair activities.

Primary Responsibilities

Lead/analyze projects and technical responsibilities that a typical facility would have on a day-to-day basis.

Assist the Facility Director in the implementation of the facility maintenance program and assist with the responsibilities of the Facility Maintenance Department.
Responsible for the supervision of a facility maintenance team, including supervision of workorders, payroll, parts and materials stores and requisitions, safety, quality standards, and productivity.

Directly supervise and work with a department of ILA longshore mechanics to ensure that daily tasks related to the facilities systems are conducted, as well as establish a recurring program of more comprehensive maintenance.
Assist the Facility Director is the implementation of the annual pothole paving inspection and repair program.

Inspect, classify and document pavement deficiencies throughout the facility.

Prioritize and coordinate pavement repair with the various contractors and Maher stakeholders, and supervise the paving repair activities.
Perform scheduled and periodic inspections of facility condition and infrastructure, including pavement, drainage system, mooring systems, buildings, etc.

Document and report any deficiencies and make recommendations to remedy.

Manage projects to remedy deficiencies.
Propose and develop designs for the improvement of terminal facilities considering operating performance and safety.

Prepare, schedule, and manage assigned engineering and construction projects while effectively coordinating with all stakeholders.

Assist with and prepare designs and specifications.

Assist in the development of project budgets and track costs and progress against budgets and schedules.

Liaise with various terminal labor unions and insure safety, productivity, and harmony in the workforce.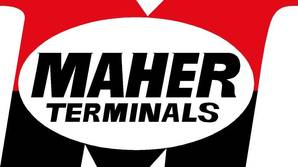 Maher Terminals LLC
Job Location
1210 Corbin Street
United States
Job Manager/Contact
Director, HR
Work Phone :
908-527-8200
1210 Corbin Street
United States