Trelleborg Showcases LNG Solutions at Gastech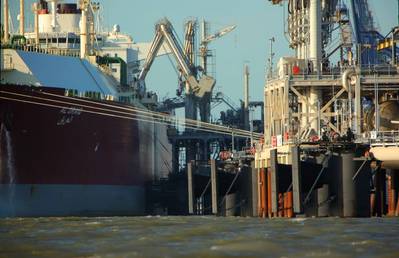 Press release - Trelleborg's marine systems operation will showcase flagship products from its complete portfolio of LNG solutions at Gastech, Singapore in October.

These include products from Trelleborg's fendering, docking and mooring and oil and gas transfer technology ranges, and experts will be on hand to talk about the company's entire portfolio of marine solutions for the LNG industry.

Trelleborg's marine systems operation will also be joined by colleagues from the company's fluid handling operation, who will showcase the Reeline hose, a reduced weight solution with a big impact on the reeling system.

On stand, Trelleborg will have its ReadyMoor Quick release Hook (QRH), which has been designed specifically for smaller and simpler mooring applications, where traditional large and more complex QRHs are not appropriate.

The hooks reduce maintenance requirements through a single stage locking mechanism, which has fewer moving parts, and are available in a range of designs including single, double, triple and quad hooks in capacities up to 50T.

Trelleborg will also be showcasing its Seatechnik Universal Safety Link (USL), another truly innovative product optimized for the small scale LNG sector.

The USL was developed by Trelleborg in response to the market requirement for a Ship-Shore Link (SSL) which addressed the needs of the LNG marine fuel and small scale transfer market.

Finally, Trelleborg's marine systems operation will have a full size SeaGuard fender on stand. Virtually unsinkable, the SeaGuard foam fender combines a durable, non-marking finish with extremely low maintenance requirements. It can be deployed floating or suspended, making it the ideal choice for ship-to-ship transfer operations.

The Reeline hose is a submarine or floating hose for dedicated reeling applications, which harnesses field-proven solutions to eliminate stress, bending loads concentration and ensure perfect sealing.

Matthew Walker, Project Engineer at Trelleborg's marine systems operation in Australia will join colleagues at the event, after being handpicked to join the Gastech Young Engineer Foundation (GYEF).

Recognizing the growing need to attract young talent to the energy industry, the GYEF recognizes and supports the next generation of engineers. The GYEF's committee, which contains several leading figures in the global energy industry, selected Matthew as one of just 80 successful candidates from several hundred applicants.

Gastech 2015 takes place at the Singapore EXPO, Singapore from the 27th to the 30th October.