PBF Energy Expects Slowdown in East Coast Rail Volumes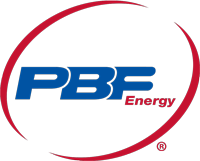 PBF Energy is expecting rail volumes of Bakken crude oil at its East Coast refineries to drop significantly next year, calling rail deliveries "price challenged," the company said on Thursday.


The company is planning on roughly 25,000 barrels-per-day of Bakken crude to be railed into its 85,000 bpd rail terminal in Delaware City, Delaware, CEO Tom Nimbly said on an earnings call. The terminal was completed in 2013, at a time PBF and other refineries were hailing access to Bakken crude as a savior to the local industry.


(Reporting By Jarrett Renshaw)