Oil Impacted by Broader Market Trends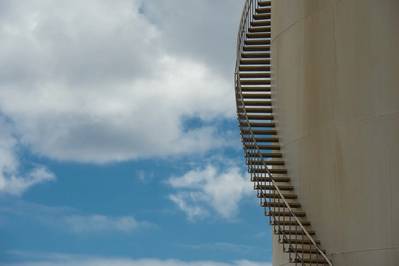 Soaring U.S. crude output, rising stocks also weigh.
Oil fell on Wednesday as financial markets slid after a free trade advocate in the U.S. government resigned, feeding concerns that Washington's plans for import tariffs could spark a trade war.
Rising U.S. crude output and climbing U.S. inventories have also weighed. The United States is set to become the world's biggest oil producer this year, threatening to offset supply cuts by the OPEC, Russia and other producers.
"Rising U.S. oil output coupled with a simultaneous upswing in domestic oil stockpiles has all the makings for a potent bearish cocktail," PVM Oil Associates strategist Stephen Brennock said.
Brent futures slipped 32 cents to $64.47 a barrel by 1232 GMT, while U.S. crude futures fell 33 cents to $62.27, although both contracts had eased off their lows in line with a recovery in S&P futures.
The oil price fall followed weakness in global financial markets after the resignation of Gary Cohn, economic adviser to U.S.
President Donald Trump
, seen as a bulwark against protectionist forces in the government.
Oil's correlation with the equity market has been positive, meaning the two tend to move in tandem, for at least a month, the longest such stretch in a year.
"With the announcement that Cohn was resigning, the S&P futures market dropped and oil went with it," Petromatrix strategist Olivier Jakob said. "The correlation between the (S&P index) and oil has been moving in synchronicity."
Cohn's resignation came after he lost a fight over Trump's plans for hefty steel and aluminium import tariffs.
Major powers, including the
European Union
and China, have said such tariffs could lead to retaliatory action and trigger a global trade war, hurting economic growth and oil consumption.
A rise in U.S. crude inventories has also dented sentiment, even though it is typical for oil stocks to rise at this time of year as refineries frequently close for maintenance.
Official data by the U.S. Energy Information Administration (EIA) is due on Wednesday.
The EIA has again revised upwards its projections for U.S. oil production <C-OUT-T-EIA>, which it now expects to rise by more than 120,000 bpd to 11.17 million bpd by the fourth quarter of 2018.
This would make it a bigger producer than Russia, now ranked No. 1. Last year, the United States surpassed Saudi Arabia, the biggest producer in the Organization of the Petroleum Exporting Countries.
For 2019, the EIA forecast U.S. crude production increase of 570,000 bpd to 11.27 million bpd.
By Amanda Cooper