Amarenco Becomes France's Number One in Rooftop Solar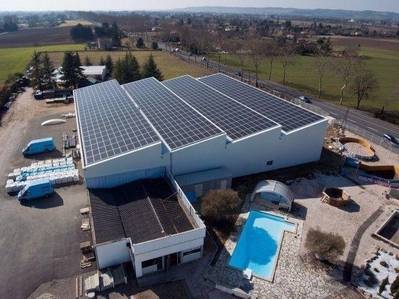 Amarenco, a leading European renewable energy IPP, has announced that it has become number one in the highly competitive 100kW-8MW rooftop solar segment in France, after winning 32MW in the latest CRE4.5 Buildings tender.
Amarenco has been awarded a total capacity of more than 100MW across the five consecutive calls for tenders in this category, far ahead of Urbasolar (81MW) and Technique Solaire (68MW).

Amarenco's rooftop projects are distributed across two development platforms, one of which was established in partnership with TOTAL SOLAR. To carry out the projects, the company will unlock more than €120 million ($138mln) of investment.

With more than 80 employees divided between France and Ireland, and a French asset fleet of 1300 PV plants managed from its headquarters in south-west France, the company combines a strong local anchorage with large international ambitions. It currently has a development portfolio of close to 1GW, composed of projects located across Ireland, France, as well as other areas.

For the last 10 years, Amarenco France has been working in close partnership with agricultural landowners, local authorities and businesses. Its projects are particularly distinguished by their environmental requirements, their innovations, as well as their collaborative and participative approaches, which appealed to all farmers and businesses who join in this success.