Aker Solutions, LR Partner on Subsea O&G Engineering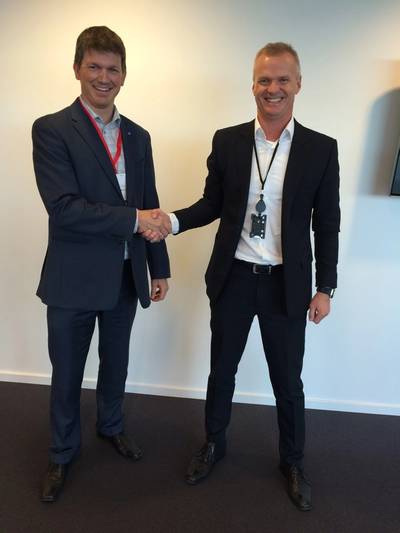 With this new global framework agreement in place, Norwegian oil services company Aker Solutions can further improve efficiency and uphold their position as forerunner in advanced technologies for the offshore oil and gas industry, LR said in announcing the partnership today.
Commenting on the achievement, Lead Group Category Manager, Gaute Fardal from Aker Solutions, said, "Our expectations to the agreement are highly competitive priced services and further enhanced efficiency in our processes and product solutions."
The contract gives Aker Solutions access to all relevant services from the Lloyd's Register Group, including inspection, compliance, certification and advisory/consulting services in areas like risk management/HSEQ, engineering dynamics, asset integrity, drilling, wells and reservoirs.
Inge Alme, Sales Director at Lloyd's Register said, "Aker Solutions' efforts in efficiency stewardship are testament to their commercial and environmental commitment. They are demonstrating yet again that their efficiency programs are designed and implemented with high accuracy, completeness and transparency."
The first call off from the contract is already in place: a global project for international quality management system standard ISO 9001 and ISO 14001 (environmental) certification of Aker Solution's Subsea division. The project will be carried out by LRQA – a division of the Lloyd's Register Group and a world leading professional assurance services organization specializing in management systems compliance and expert advice across a broad spectrum of standards, schemes and customized assurance programs.
"Of special interest is our process for technology qualifications," said Alme. "This is an important area for a company like Aker Solutions, where new innovations in areas like subsea processing can be critical for tomorrow's leading oil and gas operators."
The Technology Qualification offered by Lloyd's Register provides a route for companies to provide evidence that their equipment will function within specified operational limits and with an acceptable level of confidence. It gives a step-by-step approach on how to develop and operate new technologies in a safe, reliable and environmentally friendly manner.
"Our approach supports a better way to manage costs and the associated risks of bringing new technology to market," said Alme.
The framework agreement is valid for three years with options for extension for a further two years.